Filter by Category
Personal Finance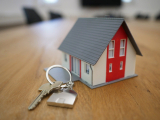 First Time Home Sellers
with Stephen Bousquet

Next available session starts May 27, 2021 at 6:30 pm

, runs for 1 week
Stephen, a local real estate broker from the Kittery area, developed this seminar for the purpose of giving homeowners the necessary tools and knowledge for what it takes to prepare for a move both physically and psychologically. Steve brings to this seminar the experience gained from a long real estate career in Vermont.
3 Thursday sessions
March 18 or April 29 or May 27, 6:30-8 p.m.
Course Fee: $20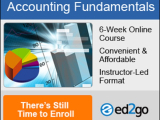 Registration Unavailable
Accounting Fundamentals
Price not
available
with ed 2go
Demand for accounting professionals currently exceeds supply. If you're interested in increasing your financial awareness while also gaining a marketable skill, this course is for you. You'll learn the basics of double-entry bookkeeping, as well as how to analyze and record financial transactions. You'll get hands-on experience with handling accounts receivable, accounts payable, payroll procedures, sales taxes, and various common banking activities. We'll cover all the bases, from writing checks to preparing an income statement and closing out accounts at the end of each fiscal period. Whether you're a sole proprietor looking to manage your business finances or you simply want to gain an understanding of accounting basics for career advancement or for personal use, this course will give you a solid foundation in financial matters.
To register or for more details visit:
https://www.ed2go.com/kae/online-courses/accounting-fundamentals?tab=detail