Filter by Subcategory
Personal Enrichment
Whipped Body Butter
with Sarah Holden Remick

Apr 30, 2018 at 6 pm

, runs for 1 week
In this class you will learn to make an all-natural whipped body butter containing luxurious and moisturizing butters. You will gain an understanding of the ingredients we will use and how they benefit the body butter. You will leave this class with a jar of body butter.
Monday, April 30, 6-7 p.m., 1 Session
Course Fee: $34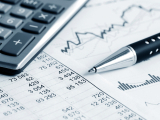 Your Financial Journey - Drive Safely: Planning Your Estate
with Heather Levasseur

May 10, 2018 at 6 pm

, runs for 1 week
In this session, we will talk about how to "Drive Safely" and protect your assets for the benefit of your heirs after you die or become incapacitated. If you've ever wondered who will provide for your children, what documents you'll need, whether you'll need a will, or how you should title your accounts, we will talk about these questions.
Thursday, May 10, 6-7:30 p.m., 1 Session
Course Fee: $5
Your Financial Journey - Drive Safely: Planning Your Estate
with Heather Levasseur

May 24, 2018 at 6 pm

, runs for 1 week
In this session, we will talk about how to "Drive Safely" and protect your assets for the benefit of your heirs after you die or become incapacitated. If you've ever wondered who will provide for your children, what documents you'll need, whether you'll need a will, or how you should title your acc
Thursday, May 24, 6-7:30 p.m., 1 Session
Course Fee: $5