Filter by Category
Certificate Programs
Wastewater & Drinking Water Career Information Night

Sep 24, 2020 at 6 pm

, runs for 1 week
Ever consider a career as a drinking water or wastewater treatment plant operator? According to the Bureau of Labor Statistics, job prospects are expected to be excellent in the coming decade with a projected growth of 8% through 2022. Many current treatment plant workers are nearing retirement age, and there are not enough new workers entering the industry to meet demand. Recent high school graduates looking for steady work or anyone thinking about a new career with good pay, benefits, and economic stability can find career opportunities in the water treatment and distribution fields. Presenters include career professionals from local drinking and wastewater plants and the Maine Department of Protection. At Kittery Adult Education/Traip Academy, with an option to join virtually.
Thursday, Sept. 24, 6:00-8:00pm
Course Fee: FREE, registration required
Will run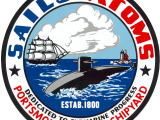 Portsmouth Naval Shipyard Career Series
with Portsmouth Naval Shipyard

Sep 28, 2020 at 6 pm

, runs for 1 week
Portsmouth Naval Shipyard Career Series: Human Resources/Workforce Development Portsmouth Naval Shipyard and Marshwood Adult Education Staff
This is a series of workshops presented by Human Resources, Workforce Development at Portsmouth Naval Shipyard and adult education career and certification specialists designed to: • Help you Navigate the USA Jobs website, identify skills gaps, create a plan to address them • Explore apprenticeship programs • Develop the fundamentals of a federal resume • Customize your resume for desired positions
Both sessions will be held at Kittery Adult Education, at Traip Academy, 12 Williams Ave. Kittery with an option to attend online or through teleconference.
Session 1 Monday, Sept. 14, 6:00-8:00pm
Session 2 Monday, Sept. 28, 6:00-8:00pm
Course Fee: FREE, registration required