Filter by Category
Music & Dance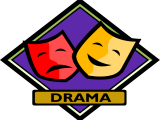 Creative Dramatics for Teachers & Librarians
with Jean Proulx

Mar 1, 2018 at 4:30 pm

, runs for 6 weeks
This fun and interactive workshop is designed to teach both the adventurous AND "not so" dramatic (K-8) teachers and children's librarians how to turn stories into improvised plays! Creative Dramatics helps children achieve and succeed, and gain confidence by expressing themselves artistically. Watch hidden talents surface as they "act out" stories. Those taking this course will learn (the magic of Creative Dramatics) by doing!
Upon completion earn CEH's toward recertification (K-8 teachers).
Thursday, March 1- April 5, 4:30 - 6 p.m.., 6 sessions
Course Fee: $110
Ukulele for Beginners
with Duncan Perry

Apr 30, 2018 at 6 pm

, runs for 4 weeks
This little instrument is versatile and a blast to play (with a bit of practice, of course). On it you can knock out folk tunes, rock, samba, blues, pop, country, and classical music, as well as songs grandma knows. The ukulele can go most anywhere with you because it's small and light weight. Duncan, a multi-instrumentalist who has been playing ukulele for 11 years, will teach you to play familiar music using common chords and basic strumming and picking techniques. You do not need to know how to read music. However, you must have a playable soprano, concert or tenor size ukulele (no baritones please) and an electronic tuner or tuning app on you iphone or ipad. If you don't own a ukulele, please contact the Kittery Adult Education Office for helpful information about buying one. Then grab your uke and get ready for a low-stress, fun musical adventure!
Monday, April 30-May 21, 6-7:30 p.m., 4 Sessions
Course Fee: $75